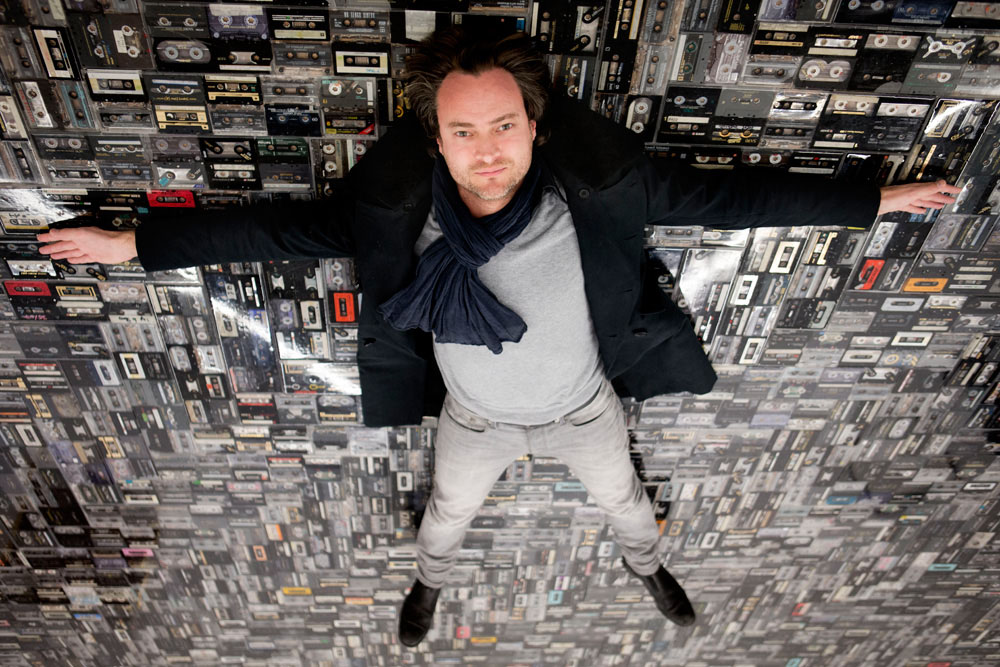 « Here I am alone with silence. I have discovered that it is enough when a single note is beautifully played. This one note, or a silent beat, or a moment of silence, comforts me. » Arvo Part
Guillaume (born 1973 in Paris) is a French composer. He grew up in Paris and lives in New York City
Guillaume's work has received broad critical acclaim and is particularly noted for its seamless blend of melancholia and high sensibility.
He studied jazz piano with M. Redon, with B. Leflanchec (former Berklee Music School) and jazz harmony at ARPEJ school Paris with P. Baudouin.
Then he studied Mathematics and Musicology at the University of Lille.
After studying Sound Engineering (degree with honors) and working for Cinema and TV, at 25, he founded ProMac (Audio Consulting company) and gets 3 certifications : Apple Consultant Expert and AVID Field Service Engineer (Install & Fix the D-Control & Venue Console / ProTools).
He has been studying at The Juilliard School in NYC for 5 years: Classical Composition, Advanced Orchestration, Conducting, Music Theory & Analysis, Harmony, Ear Training, Sight Reading and Scoring to Picture with Daniel Ott, S. Zyman, M. Shapiro, R. Lustig, M. Ippolito, Dr Knowles, Kendall Briggs, J. Dawe, C. Cummings, J. Vaclavik, E. Fein, Liza Stepanova.
In conjunction with his studies, at 40, he founded ProMac Audio for Music Production & Sound Design.
He creates original music for artistic movie, TV & commercial films and "Behind the scenes" for NYC Ballet, Chanel, Gucci, Estee Lauder, Nowness, Vogue, Vogue China, WMag, Grazia, H & M, Amazon Fashion, Cover Girl Empire, Franco Sarto, 23ku, Brahmin, Coach, Kohl, Article22, Pandora, Lord and Taylor, Kohl, Intel, Samsung, Ford Mustang, Cadillac, Cointreau,and agencies : PictureFarm, Triptent, Quad prod, Suffragettes …
He had the honor to work with the following directors: Peter Lindbergh, Stepphen Kidd, Ellen von Unwerth, Torkil Gudnason, J-P. Tran, Tetsu Kubota, Nagi Sakai, Chris Bren, Todd Stewart, Chris Craymer, Tom Munro, Martyn Thompson, Phil Pinto, Christopher Anderson, Gregory Harris, Nicholas Moore, Marilou Daubé, Joanna Wrzaszczyk…
Guillaume Gesquiere
ProMacAudio LLC
Brooklyn, NY 11222
email:guillaume@gesquiere.com
skype: gskmac